Synopsis
Live On (2020) is a Korean Drama Starring Jung Da Bin ,Hwang Min Hyun .
Also Known As : laibeuon , Raibeuon , Laibeuon , Living On
Aired On: Monday to Tuesday
Description :
Baek Ho-Rang (Jung Da-Bin) is a high school student. Due to her pretty appearance, she is popular on social media and at her school. Yet, Baek Ho-Rang only has one friend, due to her condescending personality. Baek Ho-Rang encounters a problem. She learns that someone is trying to unveil her secret. To find that anonymous person, Baek Ho-Rang joins her high school's broadcasting club. Go Eun-Taek (Minhyun) is the chief of the broadcasting club. He is a perfectionist and respected by the club members.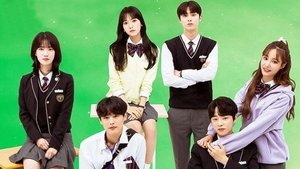 TMDb Rating 2 1 votes
First air date
Nov. 17, 2020
Average Duration
60 minutes