Lovestruck in the City (2020)
Synopsis
Lovestruck in the City (2020) is a Korean Drama Starring Ji Chang Wook ,Kim Ji Won .
Also Known As : City Couple's Way of Love: My Lovable Camera Thief , Love Way of Urban Man & Woman , City Man and Woman Love Method , Doshinamnyeoui Sarangbeob: Naui Sarangseureon Camera Dodook , Dosinamnyeo Salangbeob , Dosinamnyeo Sarambeob , 도시남녀 사랑법
Aired On:Tuesday to Friday
Description :
Park Jae-Won (Ji Chang-Wook) is an architect with a passionate and honest personality. He enjoys the small streets in the city and collecting different things. He does not forget the woman who stole his heart and disappeared.
Lee Eun-O (Kim Ji-Won) works as a freelancer marketer. She takes a trip without making specific plans. While on her trip, Lee Eun-O meets Park Jae-Won in a strange place. She introduces herself as Yoon Sun-A and pretends to have a free spirit, which is a totally different personality from her real self. She falls in love with him.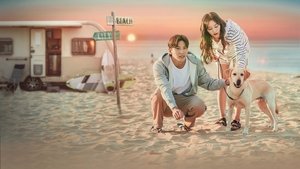 TMDb Rating 7.7 3 votes
First air date
Dec. 22, 2020
Last air date
Jan. 08, 2021
Average Duration
30 minutes