Synopsis
Wong Wien Hua Jai (2021) is a Thailand Drama Starring Copter Porche Saran Siril ,Now Tisanart Sor .
Also Known As : Wong Wian Hua Jai, Rotation of the Heart, Revolving Hearts
Aired On: Wednesdayn to Thursday
Description :
Bow returns to Thailand after she learns that her boyfriend, Pong , has cheated on her and has impregnated  (Ploy) who he is now going to marry.  is the younger sister of the male lead,  who is the owner of a plantation and is extremely protective over his sickly sister. Lost in the pain of heartbreak and deceit, Bow decides to go to a club alone and drink her pain away. There she somehow ends up in a bad situation — almost being drugged and  by a criminal. She is, however, saved by, who manages to take her to a private room safely. The protective older brother — unwilling to let Bow ruin his sister's happiness — ends up using this opportunity to tie Bow to himself. He tells Bow's father that he has slept with his daughter, which makes the older man marry Bow off to  in order to protect his daughter's virtue. Thus begins a very push and pull  of Bow and .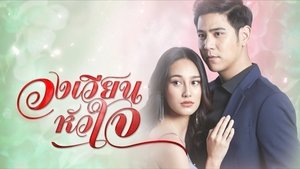 Original title
วงเวียนหัวใจ
First air date
Jan. 21, 2021
Last air date
Jan. 21, 2021